Your Agency Powered by Glovebox
Are you too busy servicing, to sell?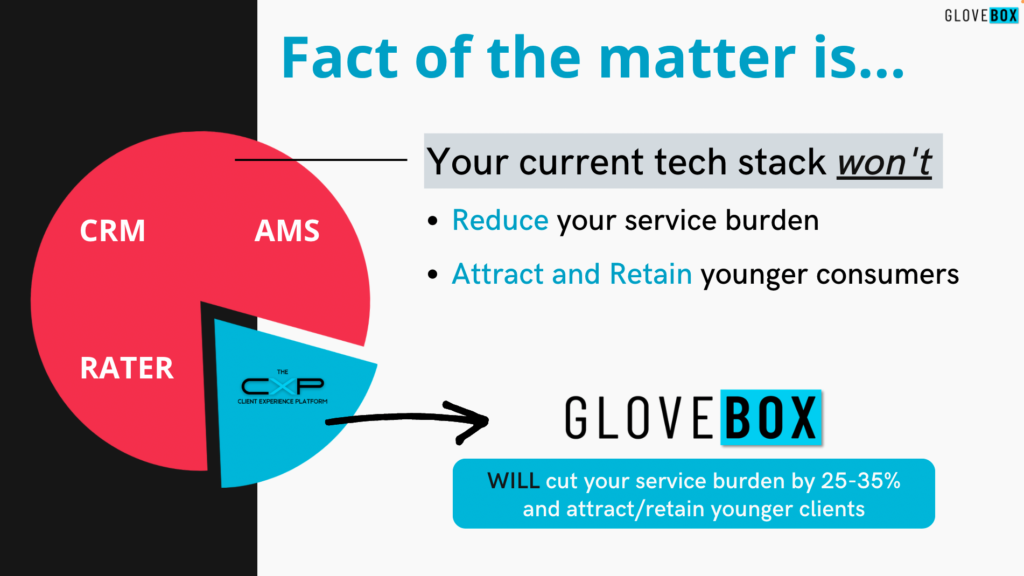 This topic is all about being Easy to Work With!
Once you start growing, you'll find that your sales time it taken up by customer service. Your service is very important! But what if you could let customers serve themselves online?
Many of your customers WANT to be able to self-service certain things. Glovebox lets you give them what they want and frees up your time for other activities.
Learn about Glovebox and hear answers to agents' questions:
Adam Casinelli (see him on LinkedIn), one of the founders of Glovebox, joined Sam Nudelman for a live Modern Agent webinar and showed what Glovebox can do to wow your customers while saving you time.
The video includes far more than we can write up in text on this page. Watch it all, or use the chapter markings in the video to jump to the sections that you're most interested in:
Here's what's covered in the video:
00:00 : Meet Adam Casinelli & Sam Nudelman
00:47 : 👉 What customers do with Glovebox
06:35 : Customer service challenges
13:29 : Customers can add policies outside your agency
16:06 : View and control it through "HQ"
17:22 : What about commercial insurance?
18:20 : How is quoting/rating included?
20:54 : Glovebox and Canopy Connect
22:27 : Q: How do customers add outside policies?
25:48 : 💲Pricing 27:47 : Could Glovebox hurt your agency❓
29:58 : Glovebox appeals to customers of all ages
30:19 : How do you invite customers to use Glovebox?
31:34 : Glovebox can help you save time quoting
Here is a 4 minute Glovebox demo:
Want to see a super-brief demo of the product? Watch this Loom video below. (It will open in another window.) Then be sure to watch the video above for pricing, questions, and answers.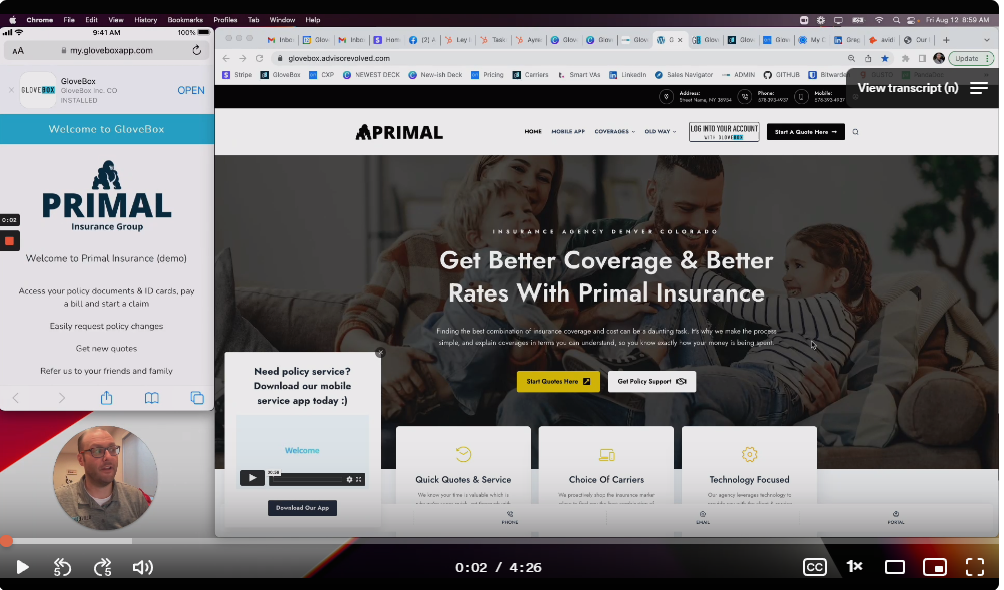 Get a 20% discount, thanks to Firefly Insurance Agency:
For a limited time, agents can save 20% off of the cost, thanks to Firefly Agency.