For Agents Unfamiliar with Production Requirements
Less brand recognition, and not as much marketing co-op from a captive carrier are two examples of drawbacks of being independent instead of captive. But arguably the biggest drawback is the production requirements placed by each carrier that gives an agent a direct appointment.
Why do production requirements exist?  It seems like the easiest way for carriers to make lots of money would simply be to appoint everyone without production requirements, right?
Unfortunately, that simple solution doesn't work, for several reasons:
First, most carriers have a very similar ideal risk-type. State Farm, Farmers, Allstate, Nationwide, Encompass, State Auto… everyone wants a home/auto package with a great insurance score and a household that really needs limits of liability of 300k or more. They will write other business and take the premium, but everyone wants that ideal client.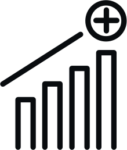 So if an agent had 40+ carriers, how would they choose who to sell?  Much like a consumer, they'd roll with price.  Have you ever experienced the frustration of losing a client over $10/year?  It hurts! It's frustrating! It feels like there is no relationship. Carriers want agents who grow with them.
Second, carriers have to pay not only to appoint agents (in the form of fees to state departments of insurance) but also to train agents on their products. Then they have to follow up with the agent on growth goals, quoting activity, etc. It's expensive to get agents up and running.
The third reason carriers can't (and won't) appoint everyone is because most agents fail.  Why would a carrier go through the process of paying for the appointment and training an agent if he or she won't even be in business in another year or two?
How can the carrier:
Work with agents who won't fail
Get their investment back on the appointment and training process, and
Have agents who will grow with them?
The answer: production requirements
Yep, those production requirements help solve a lot of problems for the carrier. It ensures that they will get their money back from their investment. It scares away the reasonable agents who know they can't satisfy the additional production requirements. And it helps the carrier grow by preventing agents from bringing on too many competing carriers within an agency.
Unfortunately, it creates problems for agents!
A typical production requirement per carrier ranges from 50k a year to 250k a year. Most aggregators can help get those reduced to about 25k to 100k a year
Imagine you have 4 contracts with carriers. For the sake of simplicity, let's say that it's an achievable 50k with each carrier, or 200k total. Not too bad.
Throughout the year, you've crushed it with carriers 1 and 2, and you've grown by more than 200k with them. Unfortunately, due to some rough loss experience last year, carriers 3 and 4 too rate increases and you're struggling to place business with them, only writing 20k with each.  Even though you've written 240k (way more than the sum of your production requirements) you're still behind on carriers 3 and 4.
You now have a difficult choice to make: Do you start pitching your clients the higher-priced carriers, or do you risk losing your carriers due to lack of production?
Either option is pretty lousy!
Firefly has a different approach.
Firefly has the One for All requirement for each agency. That single production requirement satisfies all carrier requirements.
This allows agents to get true direct appointments with all 12+ of our carriers in their state, with the same production requirement that 1-3 carriers would ask of you if you used a regular aggregator!
How is that possible?  There are several simple reasons.
First, appointing agents through Firefly saves a ton of time for the carrier. And we all know that time is money, so carriers looks at us as a moneymaking partnership.
Next, the failure rate for Firefly agents is far lower than the industry average.  Therefore, carriers find Firefly agents to be less risky to work with.
Lastly, we require that agents quote every carrier every time in our comparative rater. This means that carriers get the business that they want the most (read: best priced), which often leads to profitable business across the board.
Firefly solves the problem of making money for the carrier, while also solving the problem of multiple stressful production requirements for the agent.  As the old cliché goes, it's a win-win.
But wait! If production requirements are so annoying, why does Firefly have one?
Fair question! Our contract allows for agents to have appointments outside of us.  For those carriers, agents have a production requirement, and no commission split.  Those are two big reasons that an agent would likely put as much business as possible outside of Firefly, leading to us becoming a secondary market.
Being the second choice leads to an unprofitable book of business. No one wants that.
The All for One requirement ensures that our carrier partners are getting quoted for each risk, and are getting business that they really want.
In short, it allows for agents to have freedom to have appointments outside of Firefly (with no strings attached), while providing a growing, profitable book for our carrier partners.
For more information about how this works, download our ebook.