Your Guide to Insurance Agency Producer Commission Splits
How much money could an insurance agency producer make? You might be asking because you're already working in an agency and you wonder if you're being compensated fairly. Or, you're thinking about getting into the insurance sales field.
The answer depends on two things:
What commission split is the agency offering you?
Are you selling for a captive agent (that's someone with just one carrier, such as State Farm, Allstate, or Farmers), or for an independent agent offering multiple carriers?
How insurance agency commissions work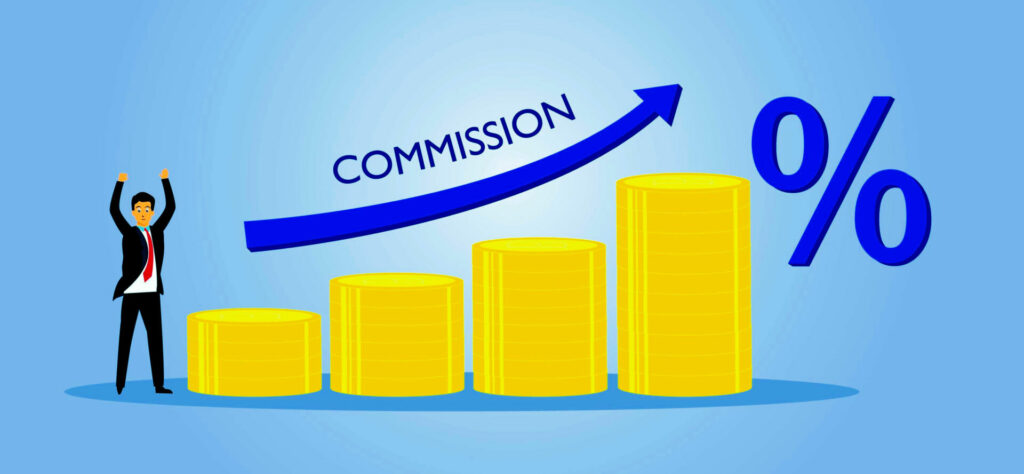 To better answer this question, let's break it down.
An insurance agency receives a commission on every policy sold. For home, car and business insurance, commission is almost always paid on new business and each time the policy renews.
With many insurance companies, the new business commission is a bit higher than the renewal commission, in order to offset the cost of finding and writing new customers.
Renewal commissions are usually a bit lower, but the real money and potential in an insurance agency is in those renewals. If your customers are happy and stay with you, you'll get paid year after year.
What is a fair insurance agency producer commission split?
When you're a producer for an agency, your compensation is usually a portion (or split) of the total commission. They simply can't pay you 100% of it, or the agency would go out of business.
So, how much should a producer receive? That depends on a lot of things, including the value that the producer and agency each bring to the situation.
For example, some producers are completely dependent on the agency for everything:
Leads come from agency marketing or cross-selling.
Customers receive ongoing service from specialized insurance CSRs. (They don't usually sell much, but help clients to remain clients and keep that renewal commission coming in.)
The agency provides office space, phones, computers, and other tools.
In this type of arrangement, the producer is mostly an order-taker. They don't have pressure to find leads or do the service. You'd expect to receive a smaller portion of the new-business commission and little or no renewal commission (because the CSRs are doing the service work).
Other situations are completely different:
The producer is required to get their own leads, receiving none from the agency.
The producer does most of the service work.
The producer uses their own phone and incurs their own marketing expenses.
In this arrangement, the agency is providing very little – but they do give one very valuable thing: having the carriers that the producer needs to write their policies.
The higher commission split you get, the more money you make
In this scenario, you'd expect the producer to receive the majority of new business commission. If they're doing most of the service, they might get a large portion of renewal commission, too.
Of course, most arrangements are somewhere in between these two extremes. Your percentage of the total commission will depend on the above factors, along with the overhead costs that the agency needs to cover and the profit it needs to make.
You don't have to be a mathematician to know that the higher commission split you get, the more money you'll make on each sale. But how many sales will you make? That question is answered by the second factor you should consider.
Are you producing for a captive agent, or an independent agent?
This matters for two reasons:
1. Captive agents have fewer options available to win potential customers
In a small independent agency, you might have 3-5 carriers to write through. In a larger agency, you might have even more.
Those extra carriers should help you win more sales. Each additional sale means you get more commission. So, being independent and having more carrier options will almost always mean you'll make more money.
2. Independent insurance carriers pay higher commissions than captive carriers
How much more? Commissions can vary widely, but it's common for independent carriers to pay 12-to-15% on new business and 10-to-12% on renewals.
Captive carriers might pay 8-to-12% on new business and 4-to-10% on renewals. That's a lot less!
These factors are important to know if you're considering producing for an agency. You could have two agencies both offering you a 50% commission split, but if one is captive and one is independent, you'd probably make more money with the independent agency.
In short, selling independent carriers (instead of a captive one) should help you make more money by:
Having a higher closing ratio
Wining more clients
Receiving a higher commission on each sale
Unless you get a lot of value from a captive agent, producing for an independent is a more fruitful route.
What to know about being an insurance agency producer
Being an insurance producer can be the start of a great insurance career. Like any job, it has its' pros and cons. Here are a few things you should carefully consider before making a change:
1. No matter the commission split, you need to have confidence the agent has good accounting systems to pay you quickly and accurately.
You should understand in advance what system they have, how it works, when you will be paid, and what your commission statements will look like. You don't want an agency to be learning how to do these things with you as the Guinea Pig.
2. Contracts matter and every producer should have one in writing.
Verbal agreements are a recipe for future conflict. It should include
3. You should know what the gross commissions are and if they are going to change in the future.
For example, we know of one captive carrier that pays 40% new business commissions when an agent begins with them. (That is not a typo!) Yes, that's huge —but it doesn't last for long. The new business commission drops on a schedule, and renewal commissions go down to 7%, and even 4% on some policies. That kind of information should not be a surprise to you.
4. You need to feel comfortable and confident about the people you're working with 
Could you start your own independent insurance agency instead?
The answer to this question depends on your experience, skills, and strengths.
The answer is yes, if:
You already have some experience selling insurance.
You know you can get your own leads, and you want to reap all the rewards of your work, you should consider starting your own agency.
The main hurdle for you is getting contracts with insurance carriers so you can convert your leads into clients.
You could solve this problem by working with Firefly. You'll get the most carriers, high commissions, and more.
The answer is no if :
You don't have insurance experience, and need someone to teach you about insurance or how to sell it.
It really is quite complex, and that training is important to getting off to a good start.
You need someone to provide leads to you.
Additionally, if you need someone to service your policies because you don't have time, or to provide an office space, it may be a better fit for you to produce for someone else instead of starting your own agency.
Learn more about starting your own insurance agency
Are you intrigued by the potential of a higher agency producer commission split? You might be a great candidate for the independent agency lifestyle. Learn more about what it takes to succeed by exploring our Learning Center, created just for potential agents like yourself. If you're ready to take the next step, download our guide to get started.
Looking to hear about a real agent's experience? Check out our Freedom Friday videos on YouTube. Each one is an interview with a former insurance producer who started their own agency with Firefly.