Create or Improve Your Insurance Agency Website
Why does your agency website matter?
Your website is the face of your insurance agency. For anyone who finds you online, it's likely to be their first impression of you. You could be the best agent around with the most carrier options, but if your website is outdated, you will lose out on new customers.
A fresh, clean website will give your agency credibility. It can also become a communication and service hub for you and your customers, if you use plugins and tools for quoting, customer self-service, live chat, and more.
The video and information on this page can help you create a site that really works for you. Or if you already have a website, you can take it from good to great!
Watch this video about making a great website
In a recent webinar, Firefly team member Sara Zaeh shared information about domain names, which pages you should have on your site, examples of tools and plugins, and ways you can build your website.
Agents asked lots of great questions, and shared things that are working for them, which is all included in this video.
The video includes much more than we can write up in text on this page. Watch it all, or use the chapter markings in the video to jump to the sections that you're most interested in:
Here's what's covered in the video:
00:00 : Introducing Sara Zaeh
02:20 : What are domain names?
03:25 : How to get a domain name for your website
06:11 : ❓ What if your .com name is taken?
09:15 : What does a domain name cost?
12:08 : What pages should your website include?
17:29 : Other pages to consider
19:09 : ? What is a website plugin?
22:20 : EZLynx Client Center
24:52 : EZLynx consumer quoting
26:19 : Building your site yourself – Wix example
34:59 : Hiring someone else to build your site
40:22 : ⚠️ Warning if you use images you don't have rights to
42:19 : Google Business will get people to your site
43:52 : How do you update an existing site?
46:53 : The downside of using articles that other people use
47:48 : ✔️ What's the best content you can put on your agency website?
49:50 : Final tips for using images (safely) on your site
Domain name resources
There are tons of places you can go to buy your domain name. Here we list only a few, to get you started:
Buy a domain name:
Tools and options for creating your website
There are far too many website building tools to list here. These are some that we have either used, seen, or other agents have said they use:
DIY: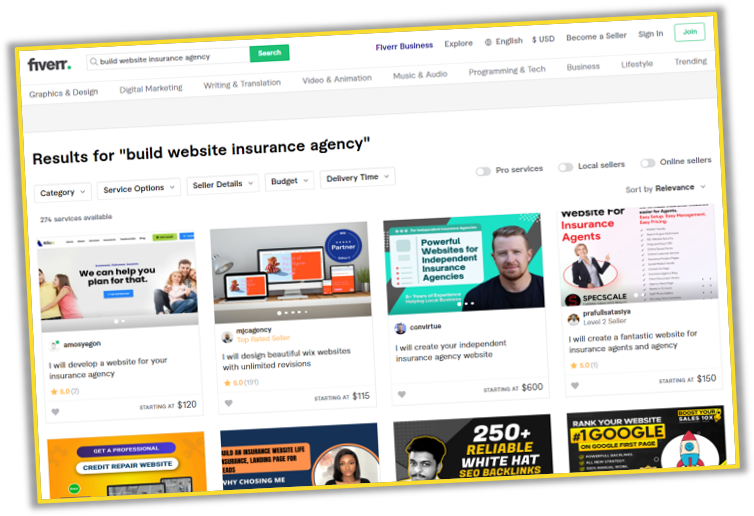 Third-party design:
Fiverr (Choose from tons of different designers – as seen in our webinar about branding your insurance agency)
Forge3 (Specifically makes sites for insurance agencies)
Leadsurance (Also specializes in insurance agencies)
Examples of plugins and tools you could put on your site
There are literally thousands of plugins and tools that you could add to your website here are screenshots of just a few. (More is discussed in the video, above.)
EZLynx Client Center: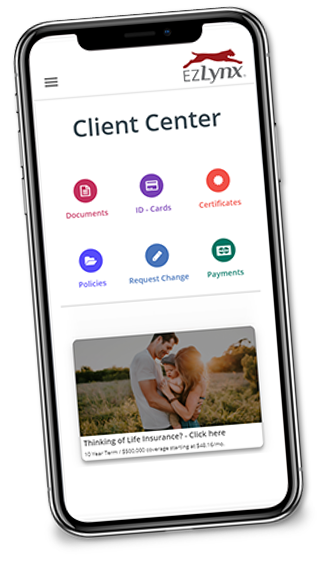 EZLynx Consumer Quoting Portal: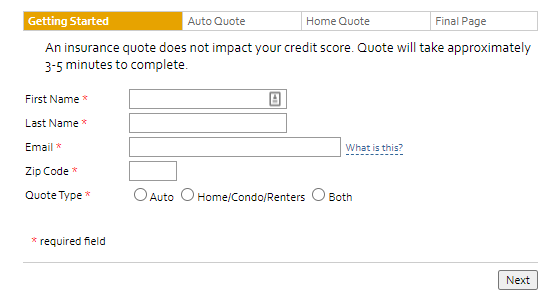 Other examples (from Wix's website builder):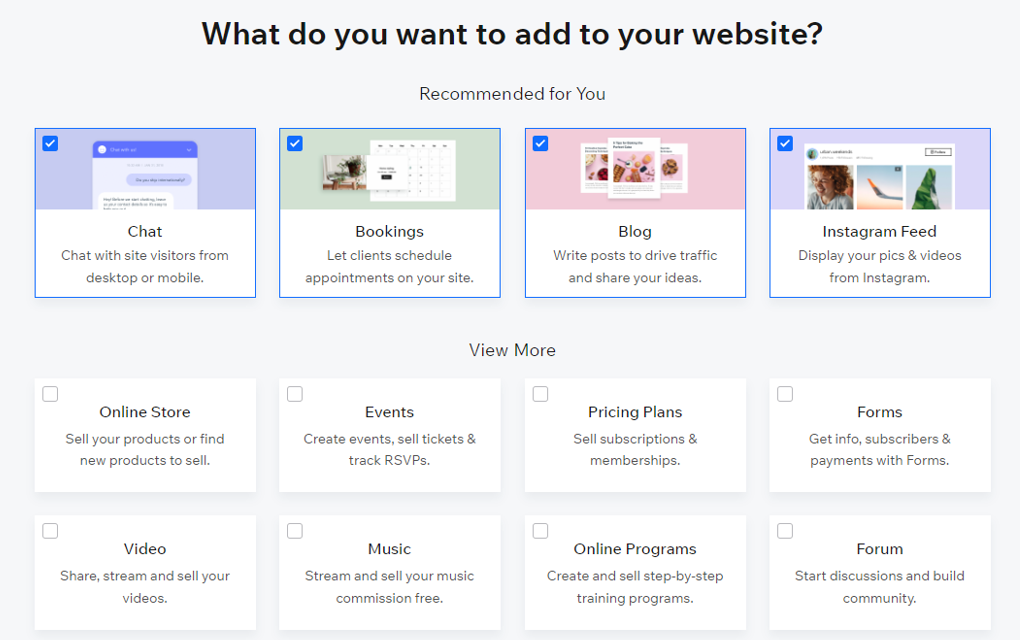 CAUTIONS about using images on your website
This is a very serious warning, based on Fritz's personal experience: DO NOT USE IMAGES ON YOUR SITE THAT YOU DON'T HAVE RIGHTS TO USE.
If you do, you could get a letter from a law firm representing the copyright holder. They will demand a large amount of money to settle your violation out of court (in Fritz's example, it was $800), or will seek double or more by filing in court. And they will totally win.
It stinks to be in this situation, so always use images (photos, drawings, etc.) that you are authorized to use. A few free sources include:
A few paid sources include:
Has this been helpful to you? If you still have questions about creating a successful website, connect with other P&C agents today to receive answers and feedback.