Case Study: An Agent Shares a Story of the One that Didn't get Away.
THE CHALLENGE
"This was the most unique house that I have ever come across." That's saying something, especially coming from John Hogan, who has a background in both insurance and construction.
"Placing this policy was a big challenge. I couldn't have done it without the help I got from Sam and the carrier. I want to say thanks for the support I got on this."
Here's a promotional video of the house John was talking about:
As you can see, it's beautiful! It has a wood shingle roof, lots and lots of glass, a wine cellar, theater room, and more. Also, it's in a secluded area with lots of trees, and a creek.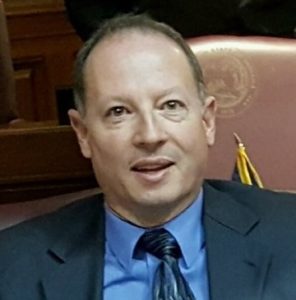 The unique construction and high rates from many carriers threatened to push the home out of the price range of his customers, who were a couple that wanted to buy it.
When John gave them their first quote, they were alarmed by the cost. They asked John to quote it with more companies. He did, but there were very few options for them.
"I knew these independent insurance carriers before I started with Firefly, but I know I can pick up the phone or send an email to Firefly and get an answer about things I don't know – or in special situations like this one."
So he called Firefly for help.
FINDING A WAY
Sam says, "We worked super-hard to find a way to get this home placed. It was an awesome risk, it was just a one of a kind."
John and Sam teamed up with Calleen Shirley, an underwriter with Universal Property. Together they dug deeper to be sure the reconstruction cost was accurate and fair. They got the premium into an affordable range, in part by giving the buyers some deductible options to bring down the cost.
How did it all come together?
As John put it, "There was a lot of listening from both Firefly and the carrier." This wasn't about sliding something past the carrier. It was about working as a team to find a way to get it done.
And everything was done in plenty of time for the closing.
DOES SALES SUPPORT MATTER?
"I wasn't sure I was going to be able to write this on my own," says John, "but Sam was sure that we could, which gave me confidence."
"I got some support when I started as a Farmers agent in 2011. After that I produced for a local independent agent, where there wasn't as much help. But when it comes to the details of things – especially on the commercial side, or with something unique like this house, the support from Firefly has been sensational."
John's experience shows that it's one thing to be an independent insurance agent and have carrier options. But having carriers isn't always enough. Knowing you have a team behind you to help you write more policies and grow can make the difference between making the sale or having a story to tell about "the one that got away."
Things don't always work out the way we want. But our agents tell us that they accomplish more with support from the Firefly team than they would on their own.
Could Firefly be the breakthrough you have been searching for? To find out, click the link at the top of this page to get an ebook answering most of the questions you probably have about Firefly.